THE LAKERHOLICS BLOG
An Online Blog by and for Lakers Fans
The Los Angeles Lakers could have a unique opportunity to steal a top free agent this offseason due to a perfect storm of events that could give several elite players leverage to force their teams to make sign-and-trade deals.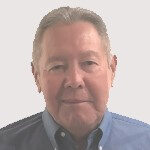 Tom Wong has been a passionate Lakers fan since 1971 when the Lakers traded for Wilt Chamberlain.  Tom was one of the main contributors to the LA Times Lakers Blog. After that venue imploded back in 2012, Tom founded Lakerholics, where he's currently it's publisher and driving force.

Tom's a retired successful entrepreneur who's been a regular contributor on Medium and Twitter as @LakerTom. He lives in Mill Valley in Northern California with his wife Teresa and two cats Kato and Miko. His lifetime love journey with basketball is now focused on coaching his granddaughters Alexa and Mia.

While he strives to be objective, Tom's an unabashed and unapologetic Lakers fan. He's a strong proponent of Lakers exceptionalism and the value of analytics in evaluating the game. He also owns a well-deserved reputation of being able to find a silver lining in any Lakers' cloud.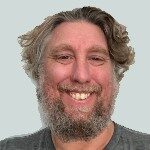 Since his birth in 1974, Jamie Sweet's been attending live Laker games, getting pumped watching them at home, and cheering enthusiastically for what he considers the greatest team in the history of sports.  Jamie was a loyal supporter and major contributor of the LA Times Lakers Blog until it's demise in 2012.
After the LA Times closed its blog, Jamie found an oasis in the desert for his Lakers fandom at Lakerholics. Since joining Lakerholics, he's been a major factor in the growth of the site and was honored to accept LakerTom's offer to become its senior writer and editor, although if you read his posts you'll know he doesn't do much editing.
Jamie has a wonderful wife and daughter both of whom appreciate the Lakers on a level slightly below his own. He's been involved in the Long Beach theatre scene for several decades now and urges you to support local art in any way you can. He also plays banjo in his band Gnarwahl which you can find on Facebook and YouTube.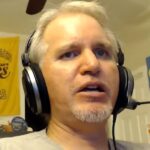 Born just a couple blocks away from the Fabulous Forum, Gerald's fascination for the Lakers began at an early age as he watched Chick Hearn call the games on KHJ TV Channel 9. No matter where he's laid his Lakers' cap, Gerald's thoughts for the team have never been too far away.
Now living in Las Vegas, Gerald's used the knowledge gained from his 40 plus years of following the team, his Journalism Degree with National University, and his ten plus years of experience writing articles and publishing podcasts to bring you the best analysis and information on the Lakers and the NBA.
Catch Gerald's work here at Lakerholics, or on the Lakers Fast Break podcast on Anchor, Apple, or wherever you get your podcasts! Gerald also produces Game Source Podcast, Inside Sports Fantasy Football, and the popular Pop Culture Cosmos which covers the latest news and trends in pop culture.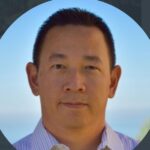 Senior Writer, @Lakers. Covering the NBA since 1999. Analyzing life at large, but more so all of us living it. Formerly Senior Writer, @bleacherreport.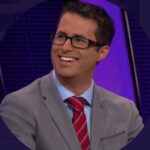 NBA writer for USA Today. Former Warriors writer for The Mercury News; Former Lakers writer for LA Daily News blogger for LA Times.